Pre-lecture activity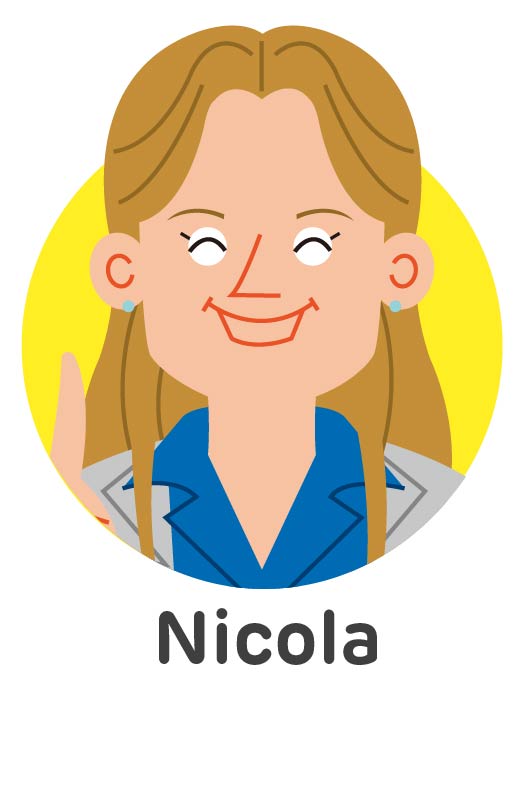 Welcome to Lecture 8.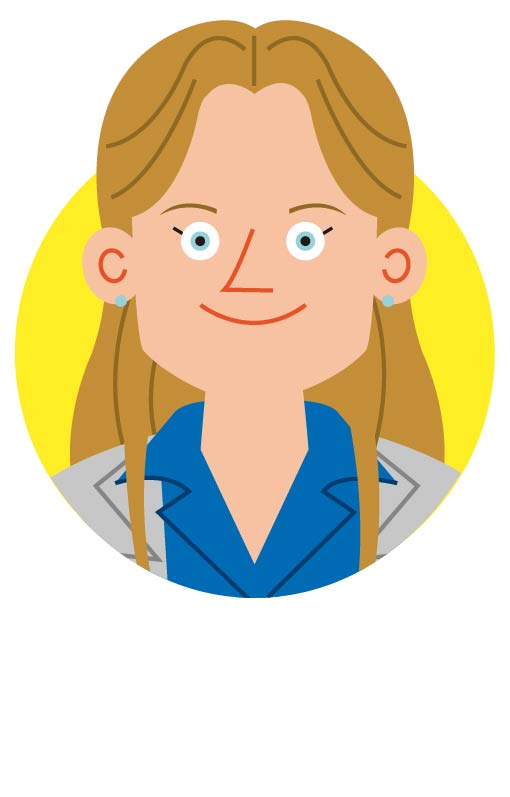 In this lecture, you will learn about EMI curriculum evaluation and design and also the relevance of Global Englishes to EMI. Before proceeding to watch the lecture video, let's recap some important points that we studied in EA3.
The Three Models of EMI
In EA3, we found that EMI can be implemented according to the three models shown below.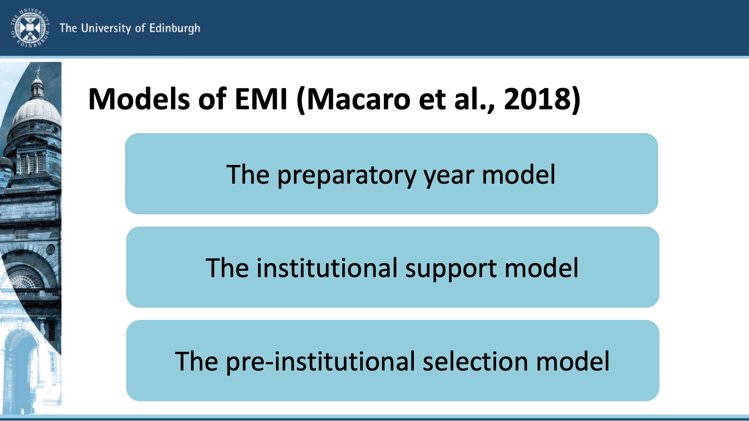 The preparatory year model
This model is designed for learners whose English proficiency is at beginner level and is characterised by the following points.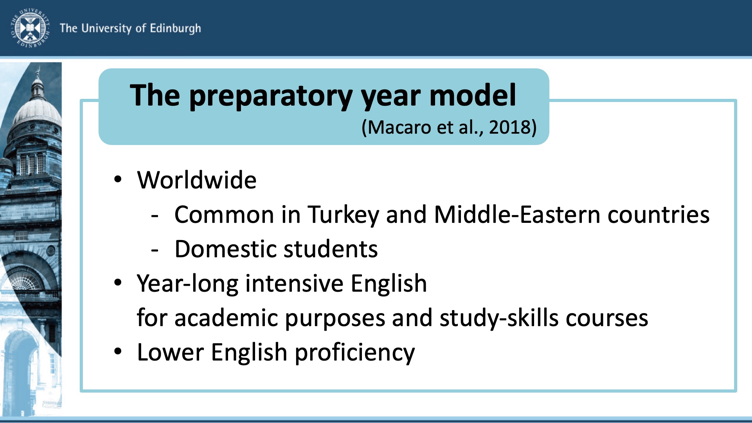 The institutional support model
This model is aimed at learners who are more proficient in English than learners in the preparatory year model. This model also has the following characteristics.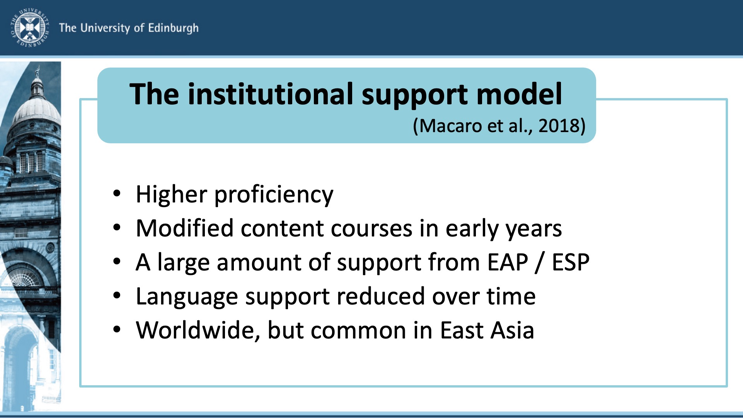 The pre-institutional selection model
This model is appropriate for highly proficient users of English. In addition, the following points are attributed to this model.