Pre-lecture activity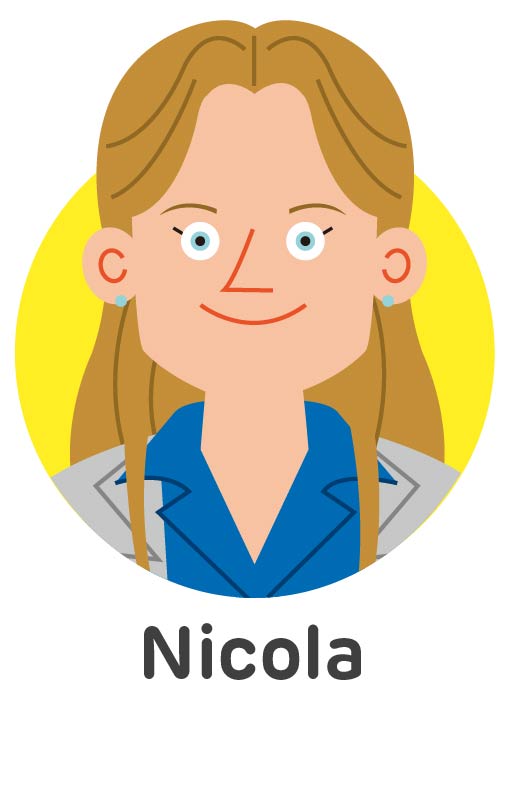 Welcome to Lecture 7.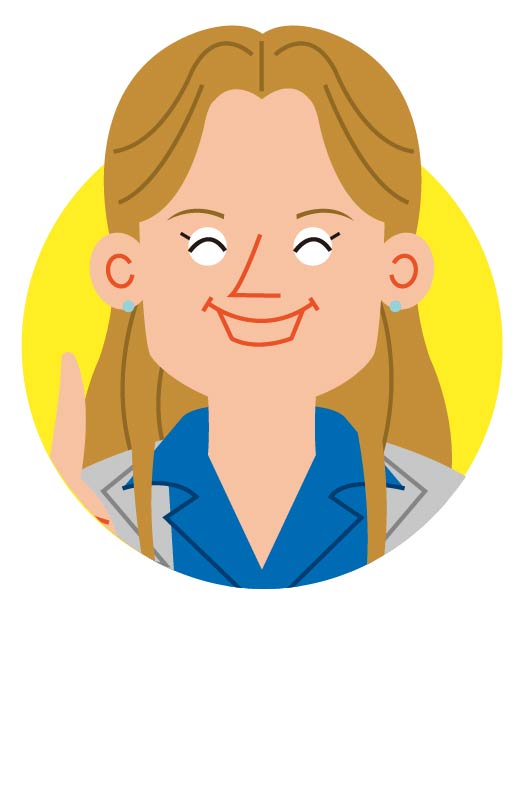 In this lecture, you will consider what type of English should be used in EMI settings. Before proceeding to watch the lecture video, let's recap some of the points that we studied in EA3.
The 'E' in EMI
Since English is used in different ways in different contexts, it is important to consider the type of English promoted in EMI. As we studied in EA3, Dr Galloway emphasised that it should not be the 'native' speaker variety.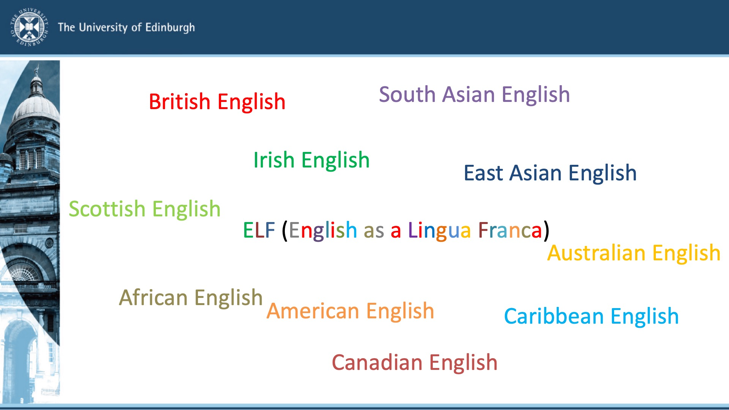 The English-only approach to EMI
Kirkpatrick (2017) lobbies against the English-only ideology. As Dr Galloway emphasised in EA3, the use of English as a lingua franca should be supported.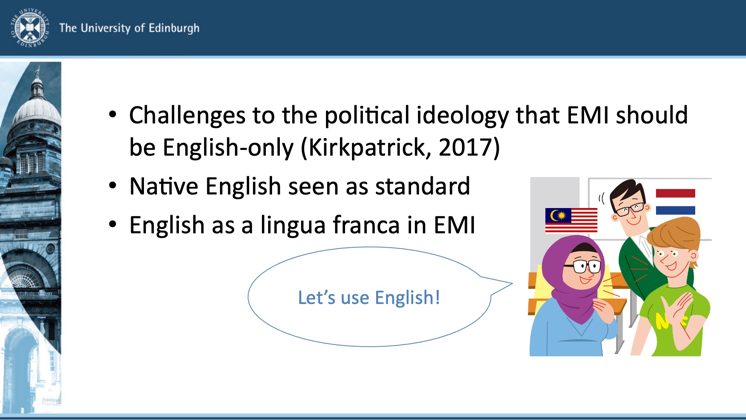 Translanguaging practices in EMI
Given the controversies surrounding the use of L1 in EMI contexts, translanguaging has drawn the attention of practitioners and researchers. In EA3, we studied the following example in Sweden.